A Message from the President
Keywords:
pacific northwest
Abstract
Creativity is in so much of what we do as information professionals!
Programming and services to youth come to mind quickly, but I
find the most amazing creativity appears when we have to solve the
larger challenges facing libraries today. Issues such as meeting the
needs of our patrons and exploring ways to remain relevant in today's
world require creativity and out-of-the-box thinking from all of
us.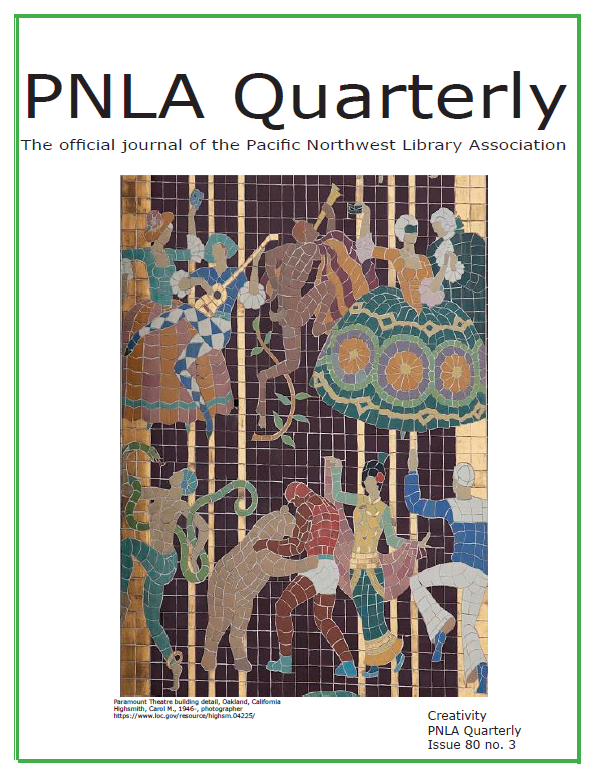 PNLA Quarterly is an open access journal. In that spirit, PQ authors retain the copyright to their works. PQ facilitates the distribution of its authors' intellectual property in a professional manner to enhance the process of scholarly communication, and to advance the sharing of information in and beyond the library profession and the PNLA region. All works are licensed with a Creative Commons Attribution-NonCommercial 4.0 license.