Appreciative Inquiry as a Tool for Leadership and Driving Change in Complex Organizations Such as Libraries: A Brief Literature Review and Discussion
Keywords:
appreciative inquiry, change management, leadership
Abstract
Appreciative Inquiry is unapologetic in its focus on the positive, believing communities can be strengthened through collaborative inquiry as a method to turn problems into transformative change. Through re-framing, appreciative interviews, and the building of provocative propositions, members of an organization can become reconnected to the life of the organization.

Driving and managing these change processes will be leaders who are convinced there are better approaches, who are willing to learn and who truly believe in the power of the positive. Appreciative Leadership, which grows out of the appreciative tradition, is "unique among leadership theories both past and present" through its focus on "strengths-based practice," and the "search for the best in people and organizations" as a way to create "organizational innovation and transformation" (Orr & Cleveland-Innes, 2015). This paper will show how Appreciative Inquiry and Appreciative Leadership can be used to surface organizational hopes and dreams, create community, and build the future world we want to live in, where libraries are widely understood as essential services creating strong and resilient learning communities.
References
ALA's Center for the Future of Libraries. (2015). Trends. Retrieved from http://www.ala.org/transforminglibraries/future/trends
Black, J. S. (2014). It starts with one: changing individuals changes organizations. Upper Saddle River, New Jersey: Pearson Education.
Bushe, G. Appreciative Inquiry is Not (Just) About the Positive. (January 01, 2007). Od Practitioner, 39, 4, 33-38.
Bushe, G., Kassam, A. (2005). When is appreciative inquiry transformational? A meta-case analysis. Journal of Applied Behavioral Science 41 (2). 161-181. Retrieved from http://www.gervasebushe.ca/ai-meta.pdf
Chu, W. W. (2014). At a Tipping Point: U.S. Academic Libraries and the Change Agents in Their Environment. Chinese Librarianship, (38), 84-106
Cockell, J., & McArthur-Blair, J. (2012). Appreciative inquiry in higher education: A transformative force. San Francisco: Jossey-Bass, a Wiley imprint.
Collins, J. C. (2009). How the mighty fall: and why some companies never give in. New York : Jim Collins : Distributed in the U.S. and Canada exclusively by HarperCollins Publishers.
Cooperrider, D. (2002). Constructing provocative propositions. Retrieved from https://appreciativeinquiry.case.edu/practic /toolsPropositionsDetail.cfm?coid=1170
David Cooperrider. (2009). T+D, 63(2), 74-75.
Farson, R. E. (1996). Management of the absurd: Paradoxes in leadership. New York: Simon & Schuster.
Hammond, S. A. (2013). The thin book of appreciative inquiry (3rd ed.). Bend, OR: Thin Book Publishing Company.
International Federation of Library Associations. (2011). Riding the waves or caught in the tide? Navigating the evolving information environment: The Hague, Netherlands: IFLA Headquarters. Retrieved from http://trends.ifla.org/files/trends/assets/insights-from-theifla-trend-report_v3.pdf
Lankes, R. D. (2012). Expect more: demanding better libraries for today's complex world. [S.l.] : R. David Lankes, c2012.
Lencioni, P. (2012). The advantage: Why organizational health trumps everything else in business. San Francisco: Jossey-Bass.
Michalak, S. C. (2012). This changes everything: Transforming the academic library.
ournal Of Library Administration, 52(5), 411-423. doi:10.1080/01930826.2012.700801
Mohr, B. J. & Watkins, J. M. 2002. The Essentials of appreciative inquiry: A roadmap for creating positive futures. Waltham, MA: Pegasus Communications, Inc.
Orr, T. & Cleveland-Innes, M. (2015). Appreciative leadership: Supporting education innovation. International Review of Research in Open and Distributed Learning. 16(4). 235. Retrieved from http://www.irrodl.org/index.php/irrodl/article/view/2467
Preskill, H. S., & Catsambas, T. T. (2006). Reframing evaluation through appreciative inquiry. Thousand Oaks, Calif: SAGE Publications.
Salopek, J. J. (2006). Appreciative inquiry at 20: Questioning David Cooperrider. T+D, 60(8), 21-22.
Sheffield, K. M., Silver, S. L., & Todorinova, L. (2013). Merging library service desks: Less is more. Advances In Librarianship, 37155-174. doi:10.1108/S0065-2830(2013)0000037011
Soehner, C. B. (2014). Change management in libraries: An essential competency for leadership. IATUL Annual Conference Proceedings, (35), 1-7.
Stavros, J. M., & Hinrichs, G. (2009). The thin book of SOAR: Building strengths-based strategy. Bend, OR: Thin Book Pub. Co.
Stavros, J. (2016, May). Strengths, opportunities, aspirations, results [Image]. Retrieved from http://www.soar-strategy.com/
Watkins, J. M., Mohr, B. J., & Kelly, R. (2011). Appreciative inquiry: Change at the speed of imagination (2nd ed.). (Practicing organization development series, 35). San Francisco: Pfeiffer.
Whitney, D. K., Trosten-Bloom, A., & Rader, K. (2010). Appreciative leadership: Focus on what works to drive winning performance and build a thriving organization. New York: McGraw-Hill. http://catdir.loc.gov/catdir/enhancements/fy1106/2009054141-t.html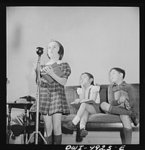 Downloads
Section
Peer-reviewed Articles
License
PNLA Quarterly is an open access journal. In that spirit, PQ authors retain the copyright to their works. PQ facilitates the distribution of its authors' intellectual property in a professional manner to enhance the process of scholarly communication, and to advance the sharing of information in and beyond the library profession and the PNLA region. All works are licensed with a Creative Commons Attribution-NonCommercial 4.0 license.