Geospatial Data on Your Own Terms
Keywords:
GIS, geospatial web applications, geographic information services, geospatial web services, geospatial computation knowledge engine
Abstract
Increasingly, geospatial data are being produced and consumed for many different purposes, ranging from urban planning to geographical analysis tasks related to sociological, historical, and literary studies. Everyone from students to scientists to professionals in many different scholarly and business disciplines has likely found—or is soon likely to find—themselves asking questions that can be answered using geospatial data. Consumers of geospatial data tend to want it on deman —wherever, whenever, and however they can get it—and of course they want this process made easy. This article highlights two recent ways in which librarians at the University of Idaho assisted researchers with the development of unique geospatial Web applications to advance research, to better communicate the results of research, and to empower researchers with the knowledge to take advantage of these technologies. Additionally, the author considers how emerging geospatial technologies may provide opportunities for libraries to build applications upon their geospatial repositories that will provide users with answers to their research questions.
References
Dragićević, S. (2004). The potential of Web-based GIS. Journal of Geographical Systems 6(2), 79-81. doi:=10.1007/s10109-004-0133-4
Durante, K., & Hardy, D. (2015). Discovery, management, and preservation of geospatial data using hydra. Journal of Map & Geography Libraries, 11(2), 123-154. doi: 10.1080/15420353.2015.1041630
Houser, R. (2006). Building a library GIS service from the ground up. Library Trends, 55(2), 315-326.
Kollen, C., Dietz, C., Suh, J., & Lee, A. (2013). Geospatial data catalogs: Approaches by academic libraries. Journal of Map & Geography Libraries, 9(3), 276-295. doi: 10.1080/15420353.2013.820161
Morris, S. P. (2006). Geospatial web services and geoarchiving: New opportunities and challenges in geographic information services. Library Trends, 55(2), 285-303.
Proffitt, B. (2015). What APIs are and why they're important. readwrite. Retrieved from: http://readwrite.com/2013/09/19/api-defined
Smith, T. & Frew, J. (1995). Alexandria digital library. Commun. ACM 38(4), 61-62. doi: 10.1145/205323.205340
W3C Working Group Note. (2004). Web services glossary. Retrieved from: http://www.w3.org/TR/2004/NOTE-ws-gloss-2004021 /#webservice
Wheeler, J. & Benedict, K. (2015) Functional requirements specification for archival asset management: Identification and integration of essential properties of services-oriented architecture products. Journal of Map & Geography Libraries, 11(2), 155-179. doi: 10.1080/15420353.2015.1035474
WolframAlpha (2015). WolframAlpha. Retrieved from: http://www.wolframalpha.com/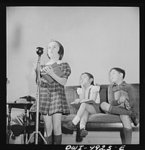 Downloads
Section
Peer-reviewed Articles
License
PNLA Quarterly is an open access journal. In that spirit, PQ authors retain the copyright to their works. PQ facilitates the distribution of its authors' intellectual property in a professional manner to enhance the process of scholarly communication, and to advance the sharing of information in and beyond the library profession and the PNLA region. All works are licensed with a Creative Commons Attribution-NonCommercial 4.0 license.