The Mentor: Landing that First Job without Library Experience
Keywords:
jobs, libraries, career
Abstract
So you have a brand new MLS/MLIS or you're working on one. You've started looking at position ads and most require library experience. You don't have library experience. How can you get your first library job if no one will hire you before you have library experience?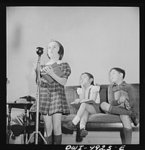 Downloads
License
PNLA Quarterly is an open access journal. In that spirit, PQ authors retain the copyright to their works. PQ facilitates the distribution of its authors' intellectual property in a professional manner to enhance the process of scholarly communication, and to advance the sharing of information in and beyond the library profession and the PNLA region. All works are licensed with a Creative Commons Attribution-NonCommercial 4.0 license.