The Author: Kent Davis
Keywords:
writing, creativity
Abstract
Kent Davis is a Montana based author of "A Riddle in Ruby" and the soon to be released sequel, "The Changer's Key".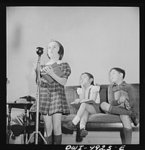 Downloads
License
PNLA Quarterly is an open access journal. In that spirit, PQ authors retain the copyright to their works. PQ facilitates the distribution of its authors' intellectual property in a professional manner to enhance the process of scholarly communication, and to advance the sharing of information in and beyond the library profession and the PNLA region. All works are licensed with a Creative Commons Attribution-NonCommercial 4.0 license.