A Comprehensive Safety, Security & Self-Defense Training Program for Library Employees
Paul Victor

Eastern Washington University, Cheney, WA
Keywords:
active shooter, safety, security, self-defense, self defense
Abstract
Eastern Washington University (EWU) Libraries has implemented a comprehensive, multi layered approach to safety & security training for its employees. Training consists of topics such as safe environment, workplace safety, self-defense, active shooter preparedness and first aid. This article reviews what the EWU Libraries has done for training and the lessons learned from doing it. Readers will come away with ideas on how to build partnerships with first responders and implement training programs that will keep library employees and patrons safe when faced with potentially dangerous situations.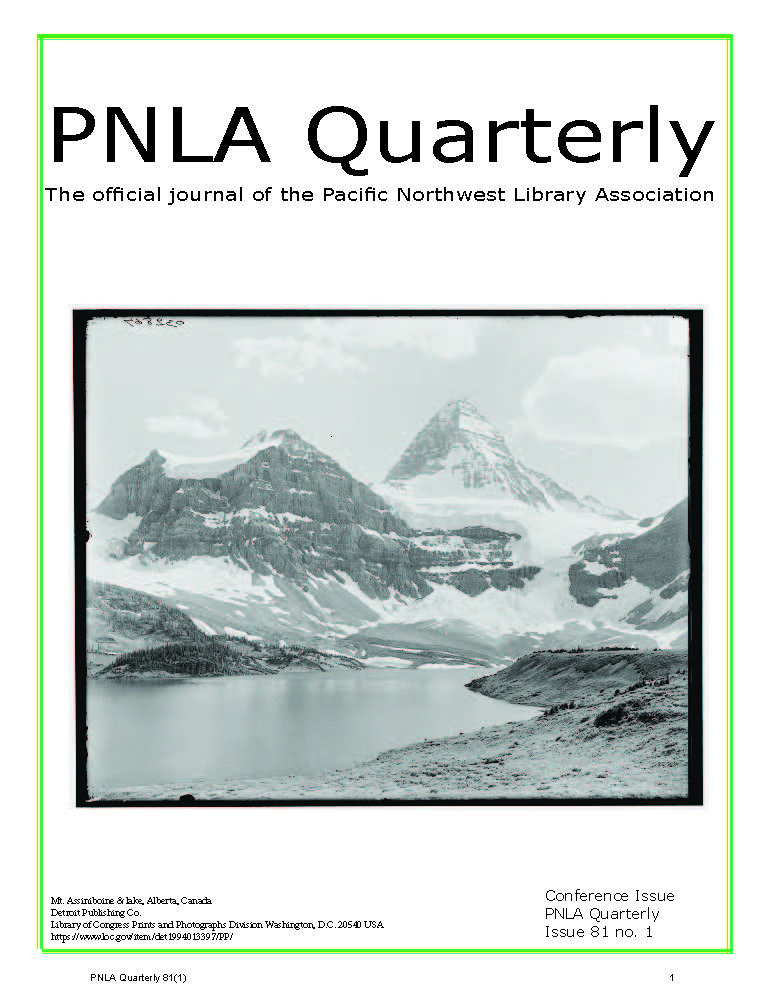 Section
Peer-reviewed Articles
Copyright (c) 2017 Paul Victor
This work is licensed under a Creative Commons Attribution-NonCommercial 4.0 International License.
PNLA Quarterly is an open access journal. In that spirit, PQ authors retain the copyright to their works. PQ facilitates the distribution of its authors' intellectual property in a professional manner to enhance the process of scholarly communication, and to advance the sharing of information in and beyond the library profession and the PNLA region. All works are licensed with a Creative Commons Attribution-NonCommercial 4.0 license.