Barstow Ledger Drawings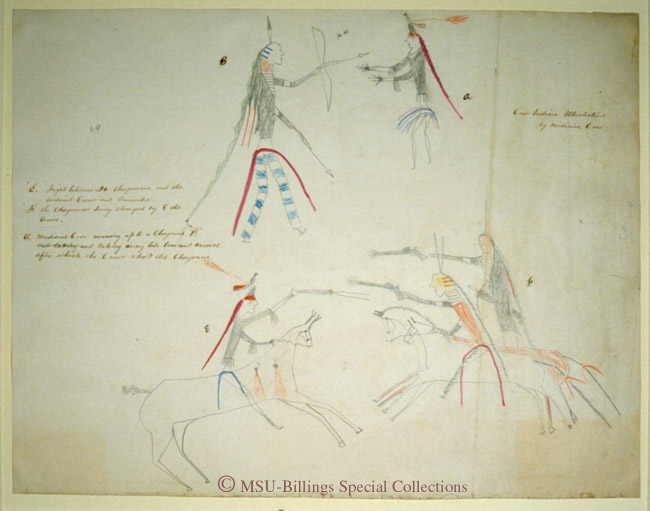 The Crow and Gros Ventre Native Peoples at the Crow Agency during 1879 to 1897 created many ledger drawings documenting the histories of their tribes. Sixty-six survive and are collective known aa the Barstow Collection with originals held in the Montana State University Billings Library's special collections.
Charles H. Barstow was Chief Clerk at the Crow Agnecy, Montana, and supported the efforts of the Native Peoples living on the Absarokee Agency and later Crow Agency to record through drawings the history of their tribes, especially recent wars. Barstow died in 1908 and in 1930 a group of concerned persons in Billings, Montana worked together to purchase a large number of ledger drawings and create a collection of artisitc and historical merit that was purchased by Eastern Montana College.
All the objects in the Barstow Ledger Drawings Collection were digitally scanned in 1998 and added to the Indian Peoples of the Northern Plains Database to provide access to these artistic and historical drawings for public and academic educational and scholarly purposes.